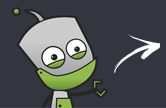 Compare all the stores in one place
Fast & secure payment options
Rated 'Excellent' on Trustpilot
Envirofone Review

Payment via:
FREEPOST:
Contact:
---
Customer Reviews
We would love to hear how your trade-in went! Help others by sharing your experience
Latest 7 Customer Reviews out of 40

I sent my iPhone to them and accepted the offer but 4 days later I am still waiting for payment!! I have emailed and phoned them to be given the same answer each time that it will be in my bank by 6pm but I still have no payment! Not very happy with the service at all

Brilliant. They received my device on Wednesday morning and payment was in the bank Thursday morning. Great stuff

Highly recommended, send a phone in that I had sat about, it got sorted real fast.

Fast, efficient and got the money I wanted.

Good price quoted, could of got more from the Argos voucher but then i'd end up buying something I don't need and it was easier than gumtree to just post it and get paid. Helpful site

I was going to throw away my old nokia and ebay my iphone, turned out I got cash for my Nokia which I was gonna bin and then a pretty good price for my iphone. Thanks

Fabulous darlings! Got my wonga in a flash
We would love to hear how your trade-in went! Help others by sharing your experience
Store Overview
Envirofone Review
Envirofone, along with sister company Cashinmyfone, are under the ownership of Easyfone LTD. This is a trusted and safe company that has been established in the industry for a long time.
Their website is set up so you can navigate around the makes and models easily, with a search bar and popular makes and models feature there to take advantage of. It's an easy procedure, the following form and registration will take you less than five minutes to complete.
The price they set for each make and model has allowed the company to become one of the best on the market. Envirofone was among the first to partner with comparison engines and although they don't always have the highest price on the majority of items, they offer a professional service from start to finish.
Once your phone your details are registered, the next step is to wait for a free envelope to be sent. Once the phone is sent off, Envirofone will take a maximum of a week to check the condition of the phone and send you the payment.
Payment can be paid in four ways, all being very popular in the industry. Bank transfers, PayPal and cheque are all listed in payment options to customers but Envirofone also offer Argos vouchers. These vouchers are often offered at a greater value to cash, sent to you when the phone is approved.
Charity is also something the company has close to their hearts. They not only offer the largest range of easy selectable charities, they also offer you the chance to manually select a proportion of the sale to donate to the organisation of your choice. Additionally to this they have a carbon offset option. The charities they endorse are RNLI, NSPCC, Macmillan Cancer Support and Great Ormond Street - the famous UK Hospital, amongst others.
The best thing about this company is their dedication and knowledge to the environment. They aim to provide a maintainable answer by recovering mobile phones to go back into the market and be loved again. By achieving this goal, they hope to help divert thousands of tonnes of electric waste sent to landfill every year.
Their best practice motto is to ensure mobile are reused as a priority, then recycling mobile phones that are unsuitable for reuse. There is also dedication to create an environmental culture amongst staff allowing the companies ethos to run through the workforce.
Key Points:
Pricing
- One of the companies that offer a great deal on pricing - their pricing is always at the top end of the scale.
Environmental impact
-They lead the way with a strong ethos on recycling and reusing phones.
Charity options
- Envirofone offer the best charity options by far.
Payment
- Takes around 3 days to a week to complete as they check the phones to make sure it matches their evaluation.
Limited Company
Company Number: 4155766
Company Name: EAZYFONE LIMITED
Registered Date: 2001-02-07
VAT Registered
VAT Number: 703409857
Recycling Accreditation
Weee Number: We do not know if Envirofone is Weee Accredited
Checkmend: Yes
Social Accounts
Facebook: https://www.facebook.com/Envirofone
Twitter: @envirofoneuk