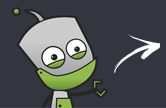 Compare all the stores in one place
Fast & secure payment options
Rated 'Excellent' on Trustpilot
Mazuma Mobile Review

Payment via:
FREEPOST:
Contact:
---
Customer Reviews
We would love to hear how your trade-in went! Help others by sharing your experience
Latest 10 Customer Reviews out of 40

Excellent service prompt payment from me posting the phone to getting the money in my bank it only took 3 days plus they kept me informed of every thing they were doing from start to finish I would recommend Mazuma to any one

Really easy

Fabulous service. Very clear instructions on the website. Received my postal pack quickly. Order was tracked all the way with notifications. Payment made directly into my bank account on the same day. Best of all, Apple were only offering £70 in Apple store vouchers whereas Mazuma gave me £100 in cash. Will definitely use for future tech trade ins

I got £30 for an old HTC smartphone that was in good working condition. What I loved though is you do not have to wait for weeks to receive your payment. Got it fast along with helpful emails, and they haven't spammed me after either which I loved!

In addition to the fast and reliable service, there are no hassles when it comes to completing the payments initially promised. Whether you have an old, broken or new mobile phone, you can get some cash for it. The company has made the site user-friendly, and as such filling the online form takes less than 2 minutes to complete. It's harder to drag yourself to a postbox!

The company is known for giving the best deal and customer service. Upon placing your order, the firm sends packaging to your home to be used in sending the mobile phone. Upon receiving the handset, the company immediately sends you an email acknowledging your order. Shortly after, another email is sent to inform you that the money has been deposited in your bank account. I would recommend.

Whether you have an old mobile phone or a busted one, you can sell it to Mazuma Mobile with no hassle. The process of placing your order and posting the old handset to the company is quite simple. Even when there is a delay in delivering the handset you posted (I sat on the post pack for a while... oops!), the process of placing a new order is quite simple.

No matter how many times you have used phone recycling companies, you'll be satisfied with the quality of customer care and detailed emails provided by mazuma. Money is deposited into your bank account less than a day after they get your old mobile phone. If you're ready to upgrade and ditch your old phone, post it to Mazuma Mobile.

One of the things that makes Mazuma Mobile service attractive is their ability to pay you what was initially promised. When I looked on here, a majority of less known recyclers had bad reviews from people. I chose Mazuma because people that have used this mobile recycling service have confessed to receiving what was guaranteed to them by the company no matter how many times they have posted phones.

Selling your old mobile phones is not only easy, but fast if you opt to sell it to Mazuma Mobile. Since, it's not likely you'll get much for really old phones like mine, Mazuma still got me an additional £23, that's better than binning it.
We would love to hear how your trade-in went! Help others by sharing your experience
Store Overview
Mazuma Mobile Review
If Mazuma Mobile were a football club, then they would compete for the Premier League and Champions League year after year. This is down to them being one of the original companies who established themselves as one of the great performers. Their great customer service is the best around and the speed of postage and payment secures them as one of the greatest companies in the market. Mazuma, is one of the unique and most popular recyclers and they have paid out more than £95 million to satisfied customers.
However, the one thing that lets the company down is their pricing. Although their quotes are reasonable, we judged the pricing on the rest of their excellent services and simply it is not up to scratch.
They even accept this fact, but their website turns this into a positive by using a price promise. As most low reputable companies don't put a price promise on their items, they are able to change the price on the condition and accessory package. Accompanying a cartoon of an angry looking bee, is the words Don't get stung and don't be fooled with high prices that are likely to be reduced once your phone is received. Some companies are unfortunately operating this way but with good companies, including Mazuma Mobile, you won't be disappointed.
I mean, they wouldn't be voted 2012 Best Recycling Service at What Mobile Awards if they had too many problems in their business module.
Like all recycling companies, the process is simple. All you need to do is search for your old mobile phone or device to see whether you accept the evaluation. Mazuma offer great payment options and the choice of cheque, bank transfer and Argos vouchers hold different values for you to choose. A bank transfer and cheque will usually hold the same value but Argos vouchers will be at a significantly higher value. You'll also get a choice to request a free sales pack or you can print your own pack.
Once you have received or printed your sales pack, you use the freepost bag to send the device to Mazuma using one of their easy posting options. Once your handset has been received, they check that your order is complete and items match your registered sale. If the phone is in correct working condition, they confirm the payment on the same day and email you a receipt. It sounds simple and that's because it is, a great service by Mazuma mobile.
The positives to Mazuma, other than their prices, are pretty lengthy. But put simply, this company are used regularly for a reason - they are one of the best in the market. Don't be put off by a slightly average price.
Key Points:
Great customer service:
Amazing and we're not just us saying that. Trustpilot, a popular review site, put them top in market with 70,000 customer reviews rating them at 98%.
Environment:
Hold the environment close to their hearts and certainly have a good philosophy and module about it.
Price Promise:
As soon as that transaction is complete the price is frozen.
Free postage:
Offers a choice of free postage and printable labels/envelope for you to send.
Pricing:
Average - good prices don't match everything else they offer.
Limited Company
Company Number: 5909550
Company Name: MAZUMA MOBILE LIMITED
Registered Date: 2006-08-17
VAT Registered
VAT Number: 886669544
Recycling Accreditation
Weee Number: WML80764
Checkmend: Yes
Social Accounts
Facebook: https://www.facebook.com/mazumamobile
Twitter: @mazuma