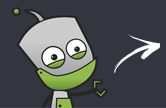 Compare all the stores in one place
Fast & secure payment options
Rated 'Excellent' on Trustpilot
Recycle Alcatel Phones
Scroll down to view all devices...
Selling Alcatel Phones: About the Alcatel Brand
Established in 1898, Alcatel develops internet telecommunication products for data, voice and video. Alcatel and Lucent Technologies came together in 2006 to form Alcatel Lucent, a global telecommunications solutions provider with headquarters in Paris. Alcatel Lucent is a leading developer of mobile, IP and fixed technologies, applications and services in the world. Some of Alcatel mobile phones include the One Touch 217 and 282 introduced in 2012.
Selling Alcatel Phones for Recycle
Wondering what to do with your unused Alcatel mobile phones? Recycling mobile phones is the new trend in green living. Recycle your used and old Alcatel phones for cash and help maintain a clean and green environment. If you are looking to sell your old Alcatel mobile phone, our price comparison service will help you find the best price there is so you can make the most money out of your used or damaged phone. Compare top recyclers within minute and decide the best company for selling Alcatel phones. We have done all the hard work to help you save time and convert unwanted mobile phones into cash quickly. You can sell any Alcatel model that you have whether it is working or not. Get cash for recycling even damaged and faulty Alcatel phones. The recycling company decided how much to pay you for broken phones after inspecting the condition of your phone.
How to Sell and recycle old Alcatel mobile phones
Follow our simple steps for selling Alcatel phones for recycle.
Find out who is willing to pay the most for your old Alcatel handset using our mobile phone comparison tool by entering the Alcatel model of the mobile phone you want to recycle in the search box.
Select the best recycler with reliable service and positive customer testimonials so you never regret your decision to use the company for your mobile recycling needs.
Send your Alcatel mobile phone to the recycler of your choice free of charge and wait to receive cash through the payment method you selected.
Selling Alcatel phones for recycle instead of disposing them as trash promotes a greener world and earns you some money. Mobile phone recycling is the new way to go green. Selling Alcatel phones now instead of letting them gather dust ensures that you can receive the highest offer for it. Get the most cash for your old Alcatel mobile phone by selling it now instead of later.