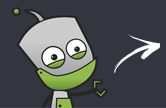 Compare all the stores in one place
Fast & secure payment options
Rated 'Excellent' on Trustpilot
Recycle Amoi Phones
Scroll down to view all devices...
Selling Amoi Phones: About the Amoi Brand
Amoi Technology Co. is a Chinese electronics company and mobile communication provider. The company strives to develop innovative wireless technology, mobile devices and consumer electronics and is one of the leading brands in China. As for Amoi mobile phones, the company aims to develop fashionable phones featuring innovative technology and features. The company is best known for its Skype mobile phones made for 3 Network. Other Amoi mobile phones include the smart phone, GPS phone, and 3G phones, all of which have a great favour in the market.
Selling Amoi Phones for Recycle
Are you looking for a place to sell your old Amoi mobile phone for recycle? There are a variety of mobile phone recycling companies online. Doing your research ensures that you end up with a reliable company and find the best price for selling Amoi phones. Our comparison service compares leading recycling companies that buy old and used mobile phones to help you find the best price for your old mobile phone, reliable payment and a buyer with positive customer ratings for the service offered. This makes it easy for your to trade your used mobile phone for cash. It makes shopping around for the best deal when selling Amoi phones a quick activity.
Here is how selling Amoi phones for recycle works:
Enter the Amoi mobile phone model you want to sell. You can also use the manufacturer?s logo to find your phone.
Compare prices offered by top recycling stores for your used Amoi mobile phone.
Select the store with the best offer in terms of price, service and payment options.
Send them the handset you want to recycle for cash. The recycling company send you prepaid envelopes so you don?t have to pay for shipping.
Receive payments through the method your chose. Some stores also offer vouchers in exchange for old mobile phones.
You can sell any Amoi phone that you have and receive cash in exchange. Websites that buy old mobile phones are also willing to offer cash for damaged phones depending on the extent of damage. Recycling your old and damaged Amoi handsets reduces the negative environmental impact. Mobile phone recycling companies online provide a convenient way to earn cash for recycling old mobile phones. If selling BenQ phones for recycle and cash is what you want, doing it soon ensures that you find the best price for your old phone.