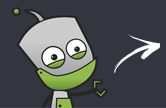 Compare all the stores in one place
Fast & secure payment options
Rated 'Excellent' on Trustpilot
Sell Apple iPhone 5S 16GB, trade-in price comparison
How to guarantee the best price for your Apple iPhone 5S 16GB trade-in
To recycle Apple iPhone 5S 16GB for the best cash price today, find out how much it's worth below, compare best prices in our recycling comparison table... Prices from £40.00 to £75.10 available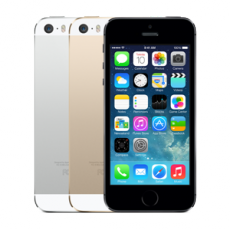 COMPARE MY MOBILE'S PROMISE
Get the most cash for the least effort
Trust in a safe & secure transaction
Real customer reviews & dedicated support

1 day
Free
Post Kit

1 day
Free
Post Kit

1 day
Free
Post Kit
If you're looking to sell iPhone 5S 16GB and unsure if you're on the right page, the technical description below will explain if you're on the right iPhone recycling page.
In many ways, the iPhone 5S sports a similar style and design to its predecessor, but if there's one thing that will help you tell it apart – it's that fingerprint sensor. Surrounded by a shiny metal circle you just can't miss it, and seeing as it's the first iPhone to have it, you should be able to identify it pretty easily.
Selling your iPhone 5S? Here are the detailed features and spec
Released back in September 2013, the iPhone 5S was obviously a competitive device. Despite many arguing that its specs weren't quite up to meet Android – it certainly had some features to shout about, including that fingerprint sensor, and lived up to that smart Apple name.
It sports a 4-inch 640 x 1136 pixel Gorilla Glass display giving it a whole new level of clarity – and this sizing should help you to tell it apart from more recent models, which are expected to be significantly bigger.
The 5S also comes in a range of colours including black, silver and champagne gold – moving away from the usual monochrome theme. You'll see a slightly disappointing 8MP camera sat on the back too.
It runs on iOS 7, although you may have updated it to iOS 8 by later on in 2014, and is powered by a 1.3GHz dual-core processor, with Apple's legendary A7 chipset which really helps add some power.
Unlike many other modern day smartphones, the battery isn't removable on the iPhone 5S - following the same closed chassis trend shown on previous models. It's one impressive battery though – a 1560 mAh battery to be precise.
Basically, it's a powerful phone with cool Touch ID. But we're expecting iPhones to get an even more impressive upgrade soon – bring on the release of the iPhone 6. Who's getting it?