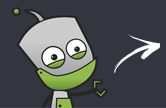 Compare all the stores in one place
Fast & secure payment options
Rated 'Excellent' on Trustpilot
Sell Apple iPhone 6 Plus 16GB, trade-in price comparison
How to guarantee the best price for your Apple iPhone 6 Plus 16GB trade-in
To recycle Apple iPhone 6 Plus 16GB for the best cash price today, find out how much it's worth below, compare best prices in our recycling comparison table... Prices from £84.00 to £176.00 available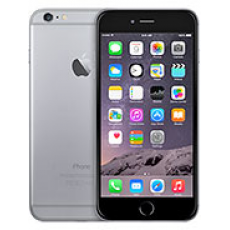 COMPARE MY MOBILE'S PROMISE
Get the most cash for the least effort
Trust in a safe & secure transaction
Real customer reviews & dedicated support

1 day
Free
Post Kit

1 day
Free
Post Kit

1 day
Free
Post Kit

1 day
Free
Post Kit

1 day
Free
Post Kit

1 day
Free
Post Kit

1 day
Free
Post Kit
Sell your iPhone 6 Plus for cash
Considering the price of iPhone 6 Plus models in the first place, we're hardly surprised that you've decided to sell your iPhone 6 Plus if you're upgrading to a newer model. You can make good money by trading your old phone in too!
Simply tell us the phone's condition, its storage size and network - and we'll instantly show you all the top prices from the leading recycling companies in the UK. You can compare iPhone 6 Plus trade-in offers, as well as recycler reviews left by consumers who've used the services before. Basically, it's easier than ever to make money when you decide "it's time to sell my iPhone 6 Plus" – get started today! Find more tips on how to get money for your old iPhone below.
Get the best price for your iPhone 6 Plus
In order to get the most cash when you sell your iPhone 6 Plus, you need to make sure your device is in the best condition possible. It's simple – the better the condition of your device, the better offer you'll get when selling iPhone 6 Plus models. It might be worth getting your phone fixed in some way, if it means more cash for iPhone 6 phones past in the long run!
You should always be honest about the condition of your device, as if your iPhone 6 Plus reaches the recycler in a bad condition, they could come back to you with a lower offer.
How to sell broken iPhone 6 Plus models
There are actually lots of UK recyclers who will offer cash when you sell your broken iPhone 6 Plus – it just might not be as much money as you were hoping. Typically, recyclers will always offer less money for a broken iPhone 6 Plus as they would have to fix it before they can sell it on themselves.
There is light at the end of the tunnel though – you can still get a good amount of cash when you decide "I should sell my broken iPhone 6 Plus" and, if you want more, you always have the option of getting your phone fixed so that you get offered more money from recyclers in the long run. Sell iPhone 6 Plus models for cash towards your upgrade today!