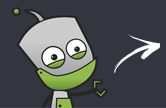 Compare all the stores in one place
Fast & secure payment options
Rated 'Excellent' on Trustpilot
Sell Apple iPhone 6 Plus 64GB, trade-in price comparison
How to guarantee the best price for your Apple iPhone 6 Plus 64GB trade-in
To recycle Apple iPhone 6 Plus 64GB for the best cash price today, find out how much it's worth below, compare best prices in our recycling comparison table... Prices from £92.00 to £196.50 available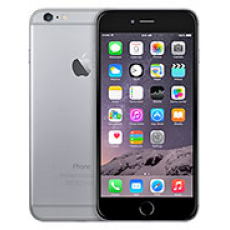 COMPARE MY MOBILE'S PROMISE
Get the most cash for the least effort
Trust in a safe & secure transaction
Real customer reviews & dedicated support

2 days

1 day
Free
Post Kit

1 day
Free
Post Kit

1 day
Free
Post Kit

1 day
Free
Post Kit

1 day
Free
Post Kit

1 day
Free
Post Kit

2 days

1 day
Free
Post Kit
You'll probably remember the hype surrounding the iPhone 6 Plus when it was first released – it was Apple's first phablet device after all. Was it too big? Was it worth the money? Well you must have thought so at the time.
Fancy a change now though? Those thumbs must be getting tired. Check out the specs below to make sure you're trading in the right device before finding the best place to get cash for an old phone.
Features and spec
Apple's iPhone 6 Plus is truly huge – it's a 6.22-inch device sporting a fantastic 5.5-inch 1080 x 1920 pixel display. You might have even bought this at the time because the screen was just that bit better than its smaller sibling, the iPhone 6. The sheer size is one was to tell it apart from the iPhone 6, which only measures 5.44 inches from top to bottom.
How do you tell if you're trading in the right version? You can find your storage size in your 'Settings' menu under 'General'.
If you're still struggling then there are other features that can help you tell it apart from previous iPhone models. It comes with an 8MP camera, which is higher quality thanks to optical image stabilisation (not featured on the smaller iPhone) and autofocus with Focus Pixels. There's a 1.2MP shooter on the front too.
The battery is better – a non-removable Li-Po 2915 mAh battery pack – and it has the A8 chipset that you won't find in any other device (other than the smaller iPhone 6, but you'll be able to tell them apart from their size.
Are you holding the Space Grey, Silver or Gold iPhone 6 Plus? Then check out the best places to trade-in your old phone for money today – you deserve that upgrade after all.