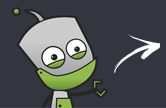 Compare all the stores in one place
Fast & secure payment options
Rated 'Excellent' on Trustpilot
Recycle BenQ-Siemens Phones
Scroll down to view all devices...
Selling BenQ-Siemens Phones: About the BenQ-Siemens Brand
BenQ-Siemens was the mobile communications subsidiary of BenQ Corp formed after BenQ acquired the mobile communication division of Siemens. The company was dedicated to wireless communications solutions combining the innovative lifestyle solutions of BenQ and the technology of Siemens. BenQ-Siemens mobile devices include mobile phones and smart phones.
Selling BenQ-Siemens Phones for Recycle Online
Wondering what to do with your old and used BenQ-Siemens mobile phone now that you want or have already acquired new phone? Most people just store their old and used phones somewhere and forget about them while others throw it in the trash. The best alternative when it comes to dealing with old and unwanted mobile phones that you don?t plan to use is recycling them. When you recycle your old mobile phone, you earn money, help save the environment and help somebody else. If you have an unwanted BenQ-Siemens mobile phone that you want to recycle for cash, you have come to the right place. Our mobile phone recycling companies? comparison service will help you find the best company for selling your used or old mobile phone. We make selling BenQ-Siemens phones at the best price possible without wasting time and effort. You don?t have to feel like recycling is an unnecessary chore that takes your time and effort. You can complete the whole process within minutes and receive your payment within days
How to Sell BenQ-Siemens Phones Online
Enter the phone model to search and compare prices for that BenQ-Siemens mobile phone you want to dispose.
See what your phone is worth with the top handset recycling companies in the UK.
Select the best offer for selling BenQ-Siemens. The best recycler has superior prices, flexible payment options, free postage offer and positive customer reviews.
Send your phone. Most recycling companies offer free shipping service so you don?t have to pay when shipping your phone to them.
Get paid for your old or used BenQ-Siemens mobile phone.
If you want to sell your old mobile phone at the best price, selling it now is the best step. When selling BenQ-Siemens phones or any other used phones, every delay costs you money and you won?t be able to get the same price tomorrow. Recycling unwanted mobile phones ensures that they don?t end up in landfills where they release toxic substances polluting the environment. Throwing old phones also means that you are throwing away cash that you can get for selling BenQ-Siemens phone.