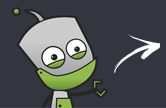 Compare all the stores in one place
Fast & secure payment options
Rated 'Excellent' on Trustpilot
Recycle BlackBerry Phones
Scroll down to view all devices...
Selling Blackberry Phones: About the Blackberry Brand
Blackberry phones are developed by Research in Motion (RIM). The company was started in 1984 and has operations in America, Europe and Asia Pacific with headquarters in Ontario, Canada. RIM is a reputable and global leader in the designing and manufacturing of innovative wireless solutions for the mobile communications market. The company has innovative and award winning products, services and technologies. The Blackberry product line includes the award winning Blackberry Smartphone, business software solutions, mobile email solutions and PlayBook professional tablet. Blackberry smart phones and solutions are popular for both personal and business use. These mobile phones revolutionized the way people communicate in business.
Selling Blackberry Phone for Recycle
If you have an old Blackberry mobile phone that you no longer need, selling Blackberry phones for recycle puts extra cash in your pocket and prevents pollution caused by disposal of mobile phones. Sell and recycle your old blackberry phone for cash. You can recycle any Blackberry model that you have including Blackberry Bold, Curve, Torch and Touch When selling Blackberry phones, our price comparison service makes it easy and quick to find the best price for your used or old gadget.
How to Recycle Old, Used or Broken Blackberry Phones for Cash Online
Sell your Blackberry phone by following these simple steps:
Use our comparison service to find the best price to recycle your old Blackberry phone by entering the Blackberry model your want to sell for recycle in the search box.
See how much your mobile phone is worth by comparing prices offered by multiple selling Blackberry phones stores.
Visit the recycler of your choice and complete your seller profile for selling Blackberry phones.
Receive a free envelope and send them your old Blackberry mobile phone free or charge.
Receive payment for selling Blackberry phones after the sale is confirmed.
Selling Blackberry phones online is easy, quick and hassle free. Instead of disposing your old phone, recycling is an environment responsible decision you make. There is no need to worry if your Blackberry phone is not working. Most used Blackberry buyers are willing to offer you cash for it. Once you send in your damaged mobile phone, they assess and give you a price quote. Did you know that the more you delay selling Blackberry phones for recycle, the less money you will receive when selling them in the future? Selling your old Blackberry phone right now enables you to find the best offer for it.