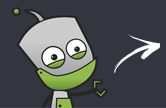 Compare all the stores in one place
Fast & secure payment options
Rated 'Excellent' on Trustpilot
Recycle Gigabyte Phones
Scroll down to view all devices...
Gigabyte Mobile Phones
One of the main reasons why a lot of people these days are thriving to find a good buyer for their old Gigabyte mobile handsets is for additional cash that they can directly use in acquiring a newer and more modernized model. However, not all are successful with such task as not all phone recyclers are able to provide each and every seller a fair and honest deal. And this is the main reason why we continue to make a resonating presence in the online world and help every used phone owner get the best price offer possible. Whether your mobile phones brand is Gigabyte or not, we simply have a long list of price offers made easy for all clients with varying mobile phone brands. CompareMyMobile is simply the hottest and most preferred name in the UK market these days as we continue to build our reputation with unmatched solutions and customer satisfaction. And with a help from a history of Gigabyte reputation, there?s probably no reason that you won?t be able to get a good deal for your old handset. A history of Gigabyte shows that the Taiwanese owned company was founded last February 2004. Technically known as the Gigabyte Communications, Inc., GBC is a subsidiary of the Gigabyte Technology Co. Ltd. Gigabyte continues to run in the right pace with today?s fast changing market demands with high performing and innovative mobile devices such as the GSmarts G1355, 1345, 1315, 1310, 1317D, 1305, S1205, S1200, MW720, MS820, i350, i120, i128, and a lot more others. By considering such highly reputable history, it is indeed without a doubt to find a good deal with your old Gigabyte mobile handset over the internet. But it is only through our help that every owner will be able to find the most accurate and satisfying results in their online quests. We simply recognize your specific Gigabyte mobile device model and present you with a wide array of prices offered by different phone recyclers in the UK market. Through such step, you will be able to effectively compare prices without having to leave the current webpage you are viewing. We also provide all of our valued clients the power to choose their preferred types of payment for a more versatile financial transaction. These are just some of the many innovative features and solutions that we have to offer to all used mobile phone owners out there which set us apart from the competition and making us the most preferred choice among a large variety of consumer segments.