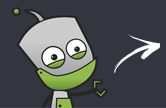 Compare all the stores in one place
Fast & secure payment options
Rated 'Excellent' on Trustpilot
Recycle Huawei Phones
Scroll down to view all devices...

Ascend P8
Top quote :£40.00

Ascend P8 LTE
Top quote :£20.00

Ascend G8 Dual
Top quote :£40.00
Huawei Mobile Phones
Your quest to sell your used Huawei mobile phone is simply what leads you to our company website. CompareMyMobile is simply the best answer any used mobile handset owner can ever have when it comes to trying to land a good deal for used and old mobile devices. Whether your mobile phone bears the name Huawei or not, our specially formulated network of comparison solutions is all you will ever need. A history of Huawei is simply where our respect for the brand generates which is also why we see to it that every mobile handset bearing such brand should get the highest and most reasonable price offer possible. Huawei Technologies Co. Ltd. is also another genuine product of Chinese ingenuity and perseverance to dominate the global market. Locally, Huawei Technologies is considered as the largest manufacturer of networking and telecommunications equipment. But in the global market, Huawei sits right next to Ericsson as a leading producer of mobile telecommunications groundwork. This private company was founded last 1987 by Ren Zhengfei which has now grown to over 110,000 employees. The company?s main ingredient to corporate success is its dedication to research and development which is why it has successfully established a number of R & D international offices particularly in Sweden, Germany, Russia, India, and the United States. Moreover, Huawei Technologies Co. Ltd. has invested CNY 16,556 million in 2010 to provide a further thrust unto the company?s quest for market leading innovations. A history of Huawei Technologies Co. Ltd. is just a part of the entire process. The rest is done and can only be successfully achieved through our aid. Through our experience and expertise in the industry, we are able to acquire a list of the most respectable and dependable phone recyclers in the UK market today. These phone recyclers are tried and tested when it comes to offering fair and the best deals possible to all used phone sellers and this can be seen through our consistently updated list of phone recycler reviews. Reviews contain comments, feedbacks, and ratings authored by previous and present clients which accurately reflect the entirety of the stores? services. A history of Huawei should not also be just considered as a means of generating respect for the said brand. Instead, it should also give an idea on how much your used mobile handset is worth. As your reliable comparison website, we see to it that you are thoroughly guided every step of the way to give you the best chances possible in selling your used Huawei mobile phone.