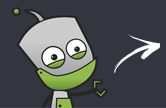 Compare all the stores in one place
Fast & secure payment options
Rated 'Excellent' on Trustpilot
Recycle i-mate Phones
Scroll down to view all devices...
i-Mate Mobile Phones
i-Mate mobile phones are probably one of the most dynamic and innovative mobile phones the world has ever witnessed since mobile technology was first introduced. Although the said company is already out of business these days, i-Mate?s impression and contribution in the industry of mobile phones is still undeniably present. So if you happen to have experienced some turn downs for your used i-Mate mobile handset from other phone recyclers, your decision to come into our website is the best thing that you can ever do to turn the tide. Even with the i-Mate company long gone in the industry, we still consider it as a treasure in the global market particularly in the UK segment. A glimpse on a history of i-Mate can simply explain this. i-Mate is a specialized mobile phones manufacture of Scottish origins which produced high end mobile devices built specifically for Windows Mobile. It was founded in Glasgow in 2001 by Jim Morrison. The company had its first major headquarters in Dubai, United Arab Emirates with corporate networks extending up to USA, South Africa, UK, Italy, Australia, India, and Armenia. Despite the company?s thrive to achieve market domination in the global competition among leading mobile phone manufacturers, i-Mate was forced to shut down in the later part of 2009. A history of i-Mate also explains that before the company went out of business, it was still able to produce some notable handsets which successfully caught the attention of consumers worldwide in their own time. Some of these are the Ultimate series smartphones, JAMA 101, JAQ4, PDAL, SPL, JASJAM, SPJAS, JASJAR, K-Jam, and a whole lot more. I-Mate was also the producer of the world renowned 810-F which was a suitable hard cased and tough mobile solution for military personnel, field workers, and adventurers alike. After looking at a history of i-Mate, you can now better understand why it is important for you to acquire the right value for your used mobile phone made by i-Mate. Compared to other comparison websites, our company is very much dedicated in delivering the most accurate and effective mobile phone specific solutions for all our valued clients all the time. We make sure that every transaction is handled securely and in as effortless as possible through multiple payment options and fast and easy postage solutions. Through time, our customer coverage continues to grow with over thousands of clients visiting our website and seeking professional assistance.