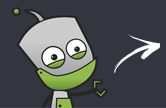 Compare all the stores in one place
Fast & secure payment options
Rated 'Excellent' on Trustpilot
Recycle Mitsubishi Phones
Scroll down to view all devices...
Mitsubishi Mobile Phones
Mitsubishi is one of the biggest business names the world has ever seen. In fact, the business giant is classified as a conglomerate as it is involved in numerous industries leading the way through continuous innovations. And if you happen to have a used mobile phone bearing such a brand, it would be very unlikely to gain a small value for your used handset. However, there are still instances that owners of used Mitsubishi mobile are still not able to get the right price value their mobile handsets deserve. And in this generation from mobile phones have played an important role in our daily lives, it is important to make sure that you get a high financial return from your used handset. And tha is simply our job, to deliver the highest possible value to all type of used mobile phones particularly Mitsubishi handsets. And with something as rich as a history of Mitsubishi, getting a good deal for your old device is just a few clicks away. Mitsubishi Electric Corporation is the one responsible in the production of Mitsubishi mobile phones. It was founded last January 15, 2001 in Tokyo, Japan, As a company, it is considered as one of the core components of the Mitsubishi Group and is engaged in various sub-industries such as televisions, automotive parts, factory automation, elevators and escalators, air conditioners, water heaters, dehumidifiers, UPS systems, photovoltaic panels, and of course, mobile phones. Although it is not really a company focused and driven solely to manufacture high end mobile handsets, Mitsubishi Electric Corporation has also introduced a fine line of its own version of wonders in the mobile technology. These are the Mitsubishi D704i, D903iTV, Mitsubishi M750, M341i, M900, D902i, and a lot more others. Making such a stroll on a history of Mitsubishi is indeed a helpful component in gaining a better understanding of the real value of your used Mitsubishi mobile device in the market today particularly in the UK. And that is the main purpose of our very existence in the online world ? to help every valued client achieve their goals in selling their used and old mobile phones on the internet. What sets us apart from the rest of comparison engines is our continuously growing partnership with reliable phone recyclers in the UK market today. From these partners, we are able to generate a list of price offers that would appropriately match the specific mobile handset model of used device. Moreover, you can only expect secure and satisfying results from CompareMyMobile in the fastest possible time.