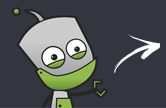 Compare all the stores in one place
Fast & secure payment options
Rated 'Excellent' on Trustpilot
Recycle Motorola Phones
Scroll down to view all devices...
Selling Motorola Phones: Motorola Mobile Phones Review
Motorola Inc was established in 1928 as Galvin Manufacturing Corporation. The company developed innovative software, wireless accessories, mobile devices and digital devices. This global telecommunications company changed its name to Motorola in 1930. In 2011, the company was split into Motorola Mobility and Motorola Solutions after experiencing huge financial losses with its mobile phone division. At one time, Motorola was the second company with the most phone sales. The most popular Motorola phones are the DROID RAZR line of smart phones, which feature a slim and stylish design, powerful security, business features and innovative technologies. Its reliance on one product line and failure to come up with innovative products to keep up with competition contributed to the decline in popularity of Motorola mobile phones.
Recycling and Selling Motorola Phones for Cash
If you are thinking of selling Motorola phones, whether old, damaged or faulty, we offer a price comparison service to help you find the best price for selling your old Motorola mobile phone. Reading the user ratings will also help you select a reliable mobile phone recycler that you can trust. When selling Motorola phones, using a mobile phones recycler comparison service makes it easy to find the best price for recycling your old mobile phone. By comparing a variety of leading recycling programs, you will be able to find the best deal and select a recycler you can trust. Recycling and selling Motorola phones is good for your pocket and the environment. Why throw away your old phone or let it collect dust in the shelf when you can trade it for cash, benefit the earth and in some cases help someone else with a need for a mobile phone.
Here is how to sell your old Motorola mobile phone:
Find out the prices offered for your Motorola phone model using our price comparison service and select the recycling company with the best price and reliable service.
Click the sell now button and register with your preferred mobile phone buyer.
Send them your phone through free post and confirm your sell order.
Receive cash for recycling your old Motorola mobile phone. Some recyclers offer vouchers for selling Motorola phones.
Selling Motorola phones for cash works whether your phone is working, old or damaged. You can recycle any Motorola model for cash. If you want the best price for your old Motorola phone, the best time to sell it for recycle is now.