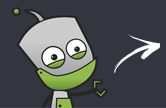 Compare all the stores in one place
Fast & secure payment options
Rated 'Excellent' on Trustpilot
Recycle Nokia Phones
Scroll down to view all devices...
How to sell your Nokia Lumia tablet
Need to know more about how to sell Nokia Lumia Tablets? It's as easy as 1, 2, 3.
Compare prices
If you are looking to sell your Nokia Lumia tablet online you can find the best price with CompareMyMobile. Just find your device in the list and get ready to cash-in!
Post it FREE
Recyclers on our site will send you a FREE postage pack, so you can send your tablet off with ease. Make sure you package it safely, and send it with recorded delivery.
Get Paid
Once the recycler has checked your Nokia Lumia tablet they'll pay you, it is as simple as that!
How much is a Nokia Lumia tablet worth?
You can value and sell your Nokia Lumia tablet in just the click of a few buttons with CompareMyMobile. Getting wads of cash for your old Nokia tablet is easy, plus by using us you can guarantee an easy sale with an extra helping of customer service you can rely on. We compare over 40 different recyclers and find you all the best deals on the market, so you can sell your Nokia Luma tablet with the confidence that you are getting the best price and can trust the company you sell to. CompareMyMobile has thousands of handy customer reviews so you can read up about your recycler before you sell. Plus the team here are happy to help whenever you run into a spot of bother, we are always on the end of the phone. Nokia Lumia tablets were launched back in 2014, but you can still get cash for them by selling them online.
Sell used and broken Nokia Lumia tablet
Want to see a broken Nokia Lumia tablet? Don't fear, you can still bag cash for your broken device. Our recyclers offer great prices for broken tablets, all you need to do is select the 'broken' button and get a whole range of offers. Many people don't know they can still sell broken tablets, but it's a great cash-savvy way to get rid of damaged tech.
Top tip: be honest about exactly how broken your Nokia Lumia tablet is so that your price doesn't get changed.
Selling new Nokia Lumia tablet for cash
Selling new Nokia Lumia tablets is another great way to make cash quickly and easily. By using CompareMyMobile you can find top prices, to get the most cash for the least effort. Plus, with our secure transaction pages you can trust in a successful sale. If you want to sell the Nokia Luma 2520 or the Nokia Lumia 2020 model, we can help.