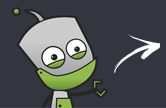 Compare all the stores in one place
Fast & secure payment options
Rated 'Excellent' on Trustpilot
Recycle O2 Phones
Scroll down to view all devices...
Selling O2 Phones: O2 Brand Review
O2 is a UK mobile communications company and is part of the Telefonica O2 Europe group, a telecommunication, internet and financial company. O2 is a leading provider of mobile and broadband services. It is a leader in provision of text, music, media messaging, games and video solutions.
Selling O2 Phones for Cash and Recycle
Recycling your O2 mobile phone instead of throwing it away is a great way to act green and protect the environment from harm since it ensures that your old and used O2 phones don't end up in a landfill. With the large number of mobile recycling companies and all offering different prices for your handset, using a price comparison service when selling O2 phones is essential to ensure that you find the best price and company without wasting too much time. Our mobile phones recycling price comparison service makes selling your phone for recycle easy, quick and hassle free.
How to Sell O2 Mobile Phones for Recycle
Selling old and unwanted O2 phones for cash is simple and easy. Here is how O2 mobile phone recycling works:
Use the search bar to find the O2 mobile phone that you want to recycle for cash. If you are not sure of the model, use the manufacturers' logo to locate your phone. You can sell all types of O2 phones that you have and both working and non-working O2 phones.
Evaluate and compare the price offers for your old O2 mobile phones offered by the leading old mobile phones buyers. A reliable recycling company offers an easy and efficient postage and payment process.
Select the recycling company with the most attractive offer and follow the instructions to send them your mobile phone free of charge
Receive cash for your old mobile phone through the payment option your selected, which can be cheque, bank transfer or PayPal. Some recyclers also offer vouchers instead of cash for selling O2 phones.
Recycling your mobile phone is the best decision both financially and environmentally. When you choose to recycle your unwanted O2 mobile phones for cash, you conserve the environment and earn additional money. While it is easy to toss your old mobile phone in the drawer when you acquire a new one and forget about it, selling O2 mobile phones now instead of later ensures that you receive the most money for selling your old phone.