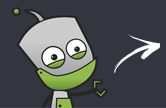 Compare all the stores in one place
Fast & secure payment options
Rated 'Excellent' on Trustpilot
Recycle Orange Phones
Scroll down to view all devices...
Selling Orange phones: about the Orange Brand
Orange is a telecommunication company with operations worldwide and is the brand for France Telecom's landline, mobile, television and internet operations. It is a leading provider of telecommunications services all over the world. Orange is a popular brand all over the world and provides network services.
Selling Orange Phones for Recycle Online
Sell your old Orange mobile phones rather than dispose them or let them clutter your house. You will receive cash and keep the environment clean. When selling Orange phones, using a price comparison service saves you the time you would have to spend researching phones and helps you find the best deal. It also makes it easy to find the best deal for your mobile phone. Don't worry if you think your Orange phone is too old or broken beyond repair. Recycling companies pay cash for unwanted phones, both working and non-working.
How to Sell Old and Used Orange Phones for Cash
Sell your Orange phone for cash with these simple steps:
Enter the model in the search box or search phones by make to see what mobile phone recycling companies are willing to offer you for your old Orange phone, select your phone by make or search the specific model if you know it.
Compare prices offered for your old Orange mobile phone by top mobile phone recyclers to ensure that you sell your used phone at the best price available.
Click the sell now button to go to the recycler of your choice for selling Orange phones. Read customer ratings and look at the payment options when selecting the store for selling Orange phones.
Follow the instructions to send your used mobile phone free of charge to your recycler of choice.
Receive payment through the payment method of your choice. Most recycling companies give cash or vouchers in exchange for your used Orange phone.
The benefit of selling Orange phones for recycling is that you make additional cash from your old phone and reduce pollution of the environment. When disposed as garbage, mobile phones release toxic substances that take years to decompose and release toxic materials into the environment. If you are wondering how to get the highest price for your old or used Orange phone, using a price comparison service when selling Orange phones for recycle and selling now is the only way to receive the most money for your old mobile phone.