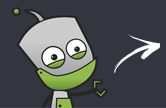 Compare all the stores in one place
Fast & secure payment options
Rated 'Excellent' on Trustpilot
Recycle Palm Phones
Scroll down to view all devices...
Selling Palm Mobile Phones: Palm Mobile Review
Palm is a Smartphone manufacturer based in California, USA. The company?s mission is to develop innovative yet useful mobile products to help people manage their extraordinary lives in a convenient manner. Its notable innovations include the WebOS Smartphone platform. Popular Palm models include the Palm Centrol, which is the most compact; the Palm Treo; and the Palm Pre, which keeps you connected, organized and entertained with its touch screen, diverse applications, internet and camera. Other Palm mobile phones models include the Pixi, PalmPilot, Palm III, Palm v, Palm VII, Zire zand Tungsten. Modern Palm handsets run Palm OS, WebOS and Windows mobile systems.
Selling Palm Mobile Phones
If you are thinking I want to sell my old Palm phone, you are in the right place. Our recycler comparison service compares and reviews leading phones buyers and recyclers to help you get the best price for your old palm handset. With all the research and hard work done for you, selling Palm mobile phones is quick and hassle free. You can sell your old Palm mobile phone in three easy steps:
Choose your phone using the manufacturer, model, make, logo or image.
Compare the prices offered by different buyers and select the best offer.
Read the store reviews to ensure that you select a reliable recycler.
Once you have found a satisfactory recycler, click sell now to place your sell order with the recycler.
Enter your name and address to receive a postage paid envelope that you will use to send your phone to the store of your choice.
Send the phone, confirm the sell order, choose your payment options and receive payment for your second hand Palm mobile phone.
Apart from the cash, you play a significant role in keeping the environment clean when you choose to recycle your old or faulty phone instead of throwing it in the trash can. You may also benefit someone who does not have enough cash to afford a brand new phone. If you have an unused Palm mobile that is gathering dust in the shelf, why not sell it today to take advantage of the best price you will ever receive for your old handset. Selling Palm mobile phone recyclers accept all Palm models. You can also trade in a damaged Palm phone for cash. The extent of the damage will determine how much you earn for selling broken Palm mobile phones.