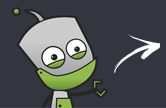 Compare all the stores in one place
Fast & secure payment options
Rated 'Excellent' on Trustpilot
Recycle Panasonic Phones
Scroll down to view all devices...
Selling Panasonic Mobile Phones: Panasonic Brand Review
Panasonic is a Japanese electronics company. Its headquarters are in Osaka, Japan. Established in 1918 by Konosuke Matsushita, the company is today one of the largest Japanese electronics supplier. In 2009, the Forbes Global 2000 ranked the company as the 89th largest company in the world. The Panasonic Mobile Communications division develops mobile phones for the Japanese market. It plans to launch its first Android based Smartphone featuring a 4.3-inch OLED screen, waterproof and dustproof cover. This device will help it venture into the global market.
Selling Panasonic Mobile Phones
Do you have an old Panasonic handset you no longer use and are not sure what to do with it? With Panasonic mobile phones recycling, you can earn money from your old, second hand handset by selling it. There is no need to dispose your damaged Panasonic phone in the garbage. Recycling is the best option since you can recover some of the money and use when purchasing a new phone. By using a comparison service when selling Panasonic mobile phones, you will be able to sell your old phone for the best price available. With a comparison service, recycling your unwanted phone is quick and easy since you don?t have to do all the research and hard work on your own.
How to Sell Your Old Panasonic Mobile Phone Online for Cash
Compare different prices offered by buyers and recycle stores for your Panasonic mobile phone. Some stores offer vouchers in exchange for your old handset.
Pick the best offer for selling your Panasonic mobile phone in terms of price, service, payment, ratings and postage.
Considering all these factors ensures that you choose a reliable recycler.
Click the sell now button to visit the recycler?s site and complete your seller profile.
Receive your freepost bag and send the phone you want to recycle to your recycler of choice.
Choose the payment option you prefer and receive payment for recycling your old Panasonic mobile phone.
Selling Panasonic mobile phones now or sooner will ensure that you find the best price, as the value goes down as the phone ages. Recycled mobile phones are refurbished and resold. If they can?t be reused, the parts are dismantled and recycled for other purposes. By recycling instead of throwing your phone away, you prevent significant pollution of the environment. You also earn cash for selling Panasonic mobile phones that you no longer use or need.