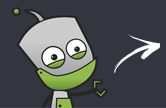 Compare all the stores in one place
Fast & secure payment options
Rated 'Excellent' on Trustpilot
Recycle Pantech Phones
Scroll down to view all devices...
Selling Pantech Mobile Phones: About Pantech
Pantech Wireless was founded in Seoul, Korea in 1991. It is one of the leading mobile phone manufacturers in Korea. The company researches and develops wireless handsets. Pantech mobile phones are slim, compact, user friendly with innovative design and advanced technology to meet the needs of its target customers. In 2003, the company started offering its handsets to the US market through AT&T Wireless. In 2007, it became the first company to release the smallest camera flip phone, the C300. The company started selling phones in the USA through Verizon in 2010.
Selling Pantech Mobile Phones
Do you have an old Pantech mobile phone and don?t know what to do with it? You can turn your unused Pantech mobile phone into cash by recycling it. Selling Pantech mobile phones earns you extra cash and contributes towards saving planet earth. You don?t have to throw away your broken Pantech handset. Recycling companies are willing to pay you up to 90% of what you paid for it depending on your phone?s condition. If you are wondering what the best place to sell your old mobile phone is, a recycler comparison website helps you find the best deals and reliable stores for selling Pantech mobile phones. Comparing multiple offers ensures you earn the most from your old phone. With a comparison service, you don?t have to spend too much time researching the stores on your own. It is easy and fast to make extra money by selling your old Pantech mobile phone. Use the search box to Search your phone by model or make and see what different recycling companies are willing to offer you for your phone. If you are not sure of the model or make of your phone, you can also search using the Pantech logo or browse images to identify the value of your phone. Select the best recycling company based on the price, quality of service, payment methods and user ratings. Arrange postage of your phone to the recycler and confirm your sell order Get paid for recycling your old mobile phone. Most stores offer multiple payment options and you can select the one that will work best for you. As for the best time for selling Pantech mobile phones, you will make more money from your old mobile phone if your sell it now. The more you delay the more its value goes down.