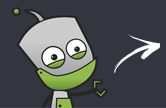 Compare all the stores in one place
Fast & secure payment options
Rated 'Excellent' on Trustpilot
Recycle Qtek Phones
Scroll down to view all devices...
Sell Qtek Mobile Phones: About Qtek Mobile Phones
Headquartered in Taiwan, Qtek is a brand name of the High Tech Computer Corporation (HTC), which is a leading mobile GSM devices developer using Windows Mobile Platform. The company used the Qtek brand name to market its GSM mobile phones and smart phones, which feature innovative features.
Selling Qtek Mobile Phones Online for Cash
When selling Qtek mobile phones, you want a buyer with the best price and a reliable service. Using a mobile phones recycler comparison website is the best way to find the best prices for your old mobile phone and find a reliable recycler. Using a comparison service makes selling your outdated and unused Qtek mobile phone easy, quick, safe, reliable and hassle free. Enter the model and make of your Qtek handset in the search box. You can also search using the company logo and device photos if you don?t know the model or make of your phone. Choose the recycler or phone buyer that offers you the best deal for your old phone. Register with the recycler of your choice only after reviewing their service quality, prices, payment options, postage requirements and user ratings. Follow their instructions to send off your phone and confirm that you want to recycle your phone. The recyclers offer a free post service so you don?t have to incur costs when posting the phone. Select your preferred payment method and get paid for recycling your Palm mobile phone that you wanted to dispose. You earn additional cash for recycling your phone and avoiding environmental pollution. The recycled phone may benefit someone else after refurbishment. Sometimes the phone is dismantled and the parts used to manufacture other electronics. You can recycle any Qtek mobile phone model, whether it is working, outdated or faulty. If your Qtek handset is giving you problems because it is broken or damaged, you can also trade it for cash online. Recyclers are willing to exchange broken phones for cash. Recover up to 90% of the original cost depending on the phone?s condition. Why wait longer when selling Qtek mobile phone now gives you the best price you will ever find. If you are not yet decided on whether to sell or not, remember the value of your old handset goes down with time as the device depreciates. The more you delay, the less you will earn when you finally get to selling Qtek mobile phone.