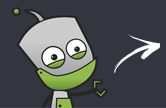 Compare all the stores in one place
Fast & secure payment options
Rated 'Excellent' on Trustpilot
Recycle Sharp Phones
Scroll down to view all devices...
Selling Sharp Mobile Phones: About Sharp
Sharp Electronics is a leading mobile technology and communication corporation in Japan. It supplies mobile phones and smart phones for the Japanese and European markets. Apart from the basic functions of mobile phones, Sharp mobile phones have extra features including Java games, stylish designs and in built digital camera. Some of the Sharp phones models include TM100, SH1810C, 903, gx20, 705SH, TM200, 900i and many others. Apart from mobile and smart phones, the company also develops PDAs and other mobile internet gadgets.
Selling Sharp Mobile Phones Online for Cash
Do you have an old Sharp mobile phone that you want to sell? We make Selling Sharp mobile phones easy and help you find the best price for your old Sharp mobile phone by reviewing and comparing leading phone buyers and recyclers. Comparing prices before you select the recycler for selling Sharp mobile phones helps you get the most cash from your used phone. Other things to consider when selecting phone recyclers include the payment methods offered, the postage terms and the user ratings to ensure you go for a reliable company. You can trade in any Sharp model that you have for cash. Recycling your old Sharp handset for cash is easy and quick. Enter the make and model of your handset into the search option If you are not sure of the model or make, use the manufacturers? logo or phone image to search the value of your mobile device Select your Sharp mobile phone from the list Compare the prices offered by different recycle companies and select the best deals Click the `Sell Now? button to visit the recycle company you selected Follow the instructions to post your phone. Most buyers offer a free post service so you don?t have to pay for shipping costs. Select your preferred payment method and receive payment for your old handset Most selling Sharp mobile phones companies also accept damaged or faulty phones for cash. You can recover up to 90% of the original value depending on the extent of the damage. By selling or recycling your old or unused Sharp handset instead of throwing it away, you earn cash and help save the environment by preventing pollution. When selling Sharp mobile phones, remember the value of your phone goes down with time. Selling your old or unused phone now rather than later ensures you earn the most cash from it.