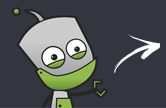 Compare all the stores in one place
Fast & secure payment options
Rated 'Excellent' on Trustpilot
Recycle Sonim Phones
Scroll down to view all devices...
Selling Sonim Mobile Phones
Selling your old mobile phone is not really a difficult step to take especially if what you have is made by the manufacturers of the world?s toughest mobile devices. With a Sonim handset, you can still be expected to still have one in use even if it was purchased a few years back. Sonim mobile phones are specifically built to withstand the toughest environmental conditions and even the shattering bumps and falls. Through the help of our website you can just simply lay back, relax, and get the best deal possible when deciding to sell my Sonim phone. CompareMyMobile is the ideal one stop shop for both sellers and buyers of old and used mobile phones and other electronic devices. It helps old mobile handset owners to get the best value possible from their devices by simply providing them a seemingly endless choice of price offers from different phone recyclers. All it takes is just some easy steps for you to successfully get a good deal for your used handset. No matter the brand and model type of your pre-loved device, we are sure to give you a rewarding experience with utmost professionalism and accurate results. Here are simply some of the reasons why CompareMyMobile is the most trusted name in the UK market when it comes to selling old mobile phones: CompareMyMobile provide the most honest and sincere ratings and feedbacks from both sellers and buyers of old mobile handsets. This online comparison engine has more than 45 listed recycler stores to better provide a wider range of price offers that would best befit a well valued device. CompareMyMobile accepts even damaged or broken mobile handsets from all valued clients. It is without a doubt that Sonim phones are quite popular especially in the worker segment of the market. The company?s innovation is reflected and clearly defined by shock proof and dust and water resistant handsets to help users receive calls and messages even in the toughest conditions. And here are some interesting facts and models of Sonim phones that will surely help me find a flock of buyers as a sell my Sonim phone: Sonim is the world record holder of the toughest mobile phone manufacturer with the phone Sonim XP1/JCB ToughPhone that survived a 10 foot dead drop challenge. It pioneered in producing the world?s first fully submersible device through the Sonim XP3 Enduro. The Sonim XP3 QuestPro on the other hand is the most suitable choice for outdoor enthusiasts and adventurers with the best overall battery life.