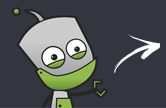 Compare all the stores in one place
Fast & secure payment options
Rated 'Excellent' on Trustpilot
Recycle Sony Ericsson Phones
Scroll down to view all devices...

Xperia X 32GB
Top quote :£105.00

Xperia Z3 Compact
Top quote :£25.00
Selling Sony Ericson Phones: About Sony Ericsson
Sony Ericsson came into existence in 2001 after a merger between Sony and Ericsson, a Swedish Telecommunications company. Sony reacquired Sony Ericsson Mobile Communications in 2012 forming the now existing Sony Mobile Communications, a subsidiary of the Tokyo Sony Corporation, which produces video, audio, game, pictures, technology and communication products. Today, the company is a multinational mobile phone maker with headquarters in London. One of the company's best and latest products are the Xperia smart phones, which feature superior technology, services, design, performance, superior multimedia capabilities and content.
Recycling and Selling Sony Ericson Phones Online for Cash
If you have a used Sony Ericsson phone you want to exchange for cash, you are probably looking for a high quality and reliable recycler of mobile phones. Our used mobile phones store comparison service helps you find the best place to sell your working or non-working device and get the most out of it. We have Sony Ericsson mobile phones for cash store reviews to help you sell your used mobile at the best price and get reliable service. You can recycle any Sony Ericson model and receive cash for it no matter how old or used you think your phone is. When selling Sony Ericsson mobile phone, you don't have to worry about the condition. Most recyclers are willing to pay for working as well as damaged or faulty phones.
Selling Sony Ericsson Phones for Cash: How It Works
If you are wondering how to sell your old Sony Ericsson handset that you no longer use or need for cash, recycling your old Sony Ericson mobile phone for cash is easy and quick. Here is how it works:
Select your Sony Ericson handset model using the search box or browsing through the manufacturers models.
See and compare prices offered by selling Sony Ericsson phones companies.
Select the best offer, register and enter the required seller details with the store you select.
Freepost your phone using the prepaid envelopes that you will receive.
Choose payment method
Confirm the sale order
Receive your payment for recycling your Sony Ericsson mobile phone through PayPal or other payment method of your choice offered by the store.
Instead of just throwing your old, used or damaged Sony Ericsson phone away, recycling and selling Sony Ericsson phones helps you earn extra cash and ensures a clean environment. Find the best place for selling Sony Ericsson phones today to ensure you earn the most. The more you wait the less money you will receive for recycling your Sony Ericsson phone.