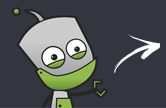 Compare all the stores in one place
Fast & secure payment options
Rated 'Excellent' on Trustpilot
Recycle T-Mobile Phones
Scroll down to view all devices...
Selling T-mobile Phones: About the T-Mobile Brand
T-Mobile is a wireless communications company with headquarters in Bellevue, Washington. The company provides wireless, voice, mobile services, messaging and data services for smart phones. The T-Mobile International AG brand acts as the holding company for the telecommunication giant Deutsche Telekom AG's mobile communication subsidiaries operating outside Germany.
Selling T-Mobile Phones for Recycling
Sell your T-mobile phones that you no longer use or need for cash and save the earth. By using a recycler comparison website when selling T-Mobile phones, you will be able to find the best price and a reputable recycling company for selling your old T-mobile phone. A price comparison service also makes the selling T-Mobile phones for recycle process easier and faster since you compare a variety of mobile phone recyclers in one place.
How to Go About Selling T-Mobile Phones
Selling T-Mobile phones for recycle is the best thing to do for both you and the environment. Follow these three simple steps to convert your unwanted T-Mobile phones into cash:
Find out how much your T-Mobile phone is worth with the leading phone recyclers by entering the model in the search box or searching your phone using the make.
Pick a recycler of your choice and register with them. Apart from price, check the customer satisfaction ratings and payment options offered before settling for a specific recycling company to ensure that you receive the best service.
Send them the T-Mobile phone you want to trade in for cash and get paid for recycling your old handset. You will receive your money for selling T-Mobile phones through the payment option you selected. Some stores offer vouchers in exchange for old phones.
When you sell T-Mobile phones for recycle, they are refurbished and reused by other people or the parts dismantled and recycled. Apart from the cash you will earn, recycling also reduces the effect of mobile phone disposal pollution in the environment. Recycling mobile phones for cash enables you to get paid for your old, used or damaged phone that you thought was worthless. It is also a green way of disposing mobile phones in an environmental friendly way. You will get more money by selling T-Mobile phones now than waiting to do it later. The more you hold on to your old phone, the more its value goes down. If you delay, you will receive less cash for your old phone.