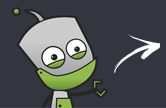 Compare all the stores in one place
Fast & secure payment options
Rated 'Excellent' on Trustpilot
Recycle Toshiba Phones
Scroll down to view all devices...
Selling Toshiba Mobile Phones
For my people it is easy just to throw away their old mobile phones, but for some you can still get some value from old devices and the best way to do so is sell your phone online through the help of this web site. Our website is a reliable comparison engine specialist which helps old and even broken mobile handset owners dispose of their devices and get their just values down to the last cent. It is basically composed of various features providing a number of advantages and benefits to sellers and buyers alike making it the most reliable solution in the online today. And these interesting facts have helped me decide as to whether or not sell my Toshiba mobile. These include:
Fast, secure, and multiple payment options.
High speed and result driven transactions all the time.
Provides only the best price offers and competitive value to each and every mobile phone model.
Easy and fast search options
A list of more than 30 trusted and dependable phone recyclers.
Tens of thousands of price offers. Thousands of old mobile phone owners visit CompareMyMobile.com every day
These days, it can be pretty risky to make online transactions that involve cash and mobile devices such as phones. CompareMyMobile already has years of experience in the industry with unparalleled reputation as a dependable comparison engine on the internet. Aside from the aforementioned facts about CompareMyMobile, it has also made it easy for consumers to sell Toshiba mobile devices online considering the brand?s popularity over a considerable segment of the market. As we all know, Toshiba has been an iconic entity in the electronics industry. It has spearheaded innovations in various types of home and office electronic devices such as computers, televisions, cameras, refrigerators, printers and scanners, fax machines, and a whole lot more. In fact, almost every type of electronic device you see around you, Toshiba has its own version of innovativeness and usability. You name it, Toshiba has it. The company has emphasized its sincerity in taking its part on the drive for a greener planet through various environmental friendly approaches such as its Trade-In and Recycling Program wherein all of its clients can trade its used Toshiba PCs for newer models. And with its recent partnership with Fujitsu with regards to their mobile phone businesses, Toshiba is set to take greater heights of market domination in the years to come.