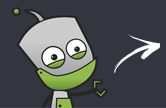 Compare all the stores in one place
Fast & secure payment options
Rated 'Excellent' on Trustpilot
Recycle Virgin Phones
Scroll down to view all devices...
Selling Virgin Mobile Phones
If you have just decided to sell your Virgin mobile phone at CompareMyMobile and so can you. The entire process is composed of three easy steps:
Search your phone model ? finding your phone model is simple and easy and can be done in three ways. You can use the search engine?s text search box, drop down boxes, or search by image option.
Compare price offers from different phone recyclers ? once you have zeroed in to your specific mobile handset, you can now browse through thousands of price offers from different buyers. You can compare prices in a single web page and easily make up your mind from it.
Choose your buyer and accomplish postage details ? through careful comparison, you are able to choose a particular recycler of which you think offers you the best deal possible for your used mobile device. You are also required to specify your postage details to complete the whole process. When done, you can then just sit back and wait to get paid.
With thousands of mobile handsets being handled every single day, you can trust that CompareMyMobile is a genuine comparison engine and not a scam unlike what now scours the worldwide web. Furthermore, you can be assured that every transaction made is secured and accurate to deliver only the best results possible. Apart from the company?s background and performance track, the phone?s famous brand also helps consumers in deciding to sell my Virgin mobile handset. Virgin Mobile is also a world famous icon in the mobile phones manufacturing industry. And these are just some of the many corporate highlights that have made Virgin Mobile a global entity: In 1999 Virgin Mobile became the first Mobile Virtual Network Operator of the world which was launched in its global office in the United Kingdom. Virgin Mobile is also well known with its PAYG or Pay-As-You-Go services to all prepaid mobile phones. Virgin Mobile Canada is a four-time Highest Customer Satisfaction for Prepaid Wireless award winner which reflects the said global office?s business success. In March 2011, Virgin Mobile launched its 7th global office in India. The said launch was also considered as the company?s largest.