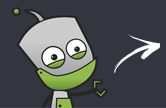 Compare all the stores in one place
Fast & secure payment options
Rated 'Excellent' on Trustpilot
Recycle VK Mobile Phones
Scroll down to view all devices...
Selling VK Mobile Phones
Mobile phones have now become necessity of daily life instead of just sheer luxury. However with continuous mobile technological evolutions and changing demands force a lot of us to desire the latest mobile phone models and our old mobile phones simply have to go. Our website simply implies that it is not actually a total loss for everyone. We have helped hundreds of people find a way to sell their VK mobile phone in a fast and easy way and at the same time get the best returns from your old and used device. You may be able to find a lot of comparison engines out there but CompareMyMobile simply stands out from the competition. These are just some of the many reasons why you should trust our web site as your dependable partner: All mobile phones are accepted offering the most competitive value. Has more than 40 trusted and verified phone recyclers Offers the widest range of price offers often providing high extra earnings on every sale Thousands of online clients use CompareMyMobile services every day which means it is not a scam Offers various secured and fast payment methods Easy search tools for fast price comparisons Aside from this website being the best when it comes to comparison engines, VK mobile also has its own charm that will assure you of a high value for your used mobile handset. VK Mobile is a South Korean based company which was established last 2001. The acronym VK stands for Viable Korea which first started as a mobile phone battery manufacturer. A year later, VK Mobile launched its own line of mobile phones catering the demand for innovative mobile handsets in from various global regions. Although VK Mobile has already filed for bankruptcy last 2006, it was still able to produce a long line of fashionable and functional high end mobile handsets before its financial crisis took place. And this made VK Mobile still a respectable name to be highly considered in the industry of mobile phones. These notable facts have simply made it easy for you to sell my VK mobile phone effortlessly.