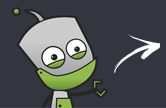 Compare all the stores in one place
Fast & secure payment options
Rated 'Excellent' on Trustpilot
Recycle Vodafone Phones
Scroll down to view all devices...
Selling Vodafone Phones: About the Vodafone Brand
Vodafone Group PLC is a global telecommunication company with headquarters in London. It is one of the leading mobile telecommunication companies in terms of revenues and market share given its subscriber base. Vodafone owns and operates mobile phone networks in various countries. The company provides voice and data mobile services.
Selling Vodafone Phones for Recycle
If you have an old Vodafone handset that you no longer use and are not sure what to do with it, mobile phone recycling is the best way to dispose it, earn some money and conserve the environment. Find the best place for selling Vodafone phones using our mobile phones recycler reviews and comparison service. We help you compare prices offered by top phone recyclers for your old Vodafone phone. By using our price comparison service, you will be able to find the recycling company that is willing to pay you the most money when you recycle your Vodafone mobile. Even if you have never recycled mobile phones before, you will be able to exchange your old Vodafone mobile for cash fast and easily with our service.
Just follow these easy and quick steps to convert your old Vodafone mobile phone into cash
Enter the model of your Vodafone mobile phone in the search box to find out how much it is worth.
Select the best offer. When selecting a recycling company for selling Vodafone phones, consider the prices offered, payment and postage terms
Register to receive the free post envelope to use when delivering your old handset to the recycler of your choice.
Confirm the sale and wait to receive cash for recycling your used Vodafone phone. You can choose to get paid through back transfer, cheque or PayPal.
You can also recycle damaged Vodafone phones including those that are beyond repair. When selling Vodafone phones that are damaged or faulty, you will get a price quote depending on the phone's condition. The popular trend nowadays is to recycle old mobile phones to earn extra cash and protect the earth from the toxic materials that disposed phones release into the environment over the years If you are planning on selling Vodafone phones, receive the most cash for your used Vodafone mobile phone today. The more you wait, the less you are likely to earn in the future as the value of your phone goes down. Don't let old mobile phones clutter your space. Recycle them now to get the best price.