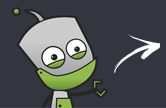 Compare all the stores in one place
Fast & secure payment options
Rated 'Excellent' on Trustpilot
Recycle ZTE Phones
Scroll down to view all devices...
Selling ZTE Mobile Phones
A lot of people think that with the fast pace of mobile phone technology evolution, previous models become obsolete almost instantly and their price value fast depreciating making them least valued. But we says otherwise. Even if you have bought your mobile phone ten years ago, we can still help you find the highest value possible for your mobile handset. We provide the best deals through our website when you decided to sell your ZTE mobile phone. Some would say that it is important to first make up your mind before engaging into online transactions. On the other hand, our website is specially designed to help every consumer come up with the most informed decision possible. This has been made possible through the comparison engine?s long list of reliable phone recycling stores offering a wide selection of competitive deals and price offers for various types of mobile devices. Apart from that, all types of transactions made through our websites are secure and genuine providing a safe and trusted environment for sellers and buyers alike. There are also lots more other cool and interesting features about our website which separates it from other typical comparison engines. First and foremost, it offers various payment methods providing a fitting solution to customers varying financial preferences. It is also the most trusted comparison engine on the internet today particularly among UK consumers with a daily volume of visitors of more than a thousand. Current market trends indicate a consistent decline on the global market value of used and old mobile handsets. And this simply serves as a wake up call for everyone not to allow even a moment?s pause of missing the opportunities laid down by the recycler's. You will find a very useful graph which charts an the price of each gadget over time. ZTE mobile has been a very well known brand in the mobile phones industry for more than two decades. It was founded in China in 1985 after its predecessor the Zhongxing Semiconductor Co. Ltd. It pioneered in closing a large scale overseas telecom deal ever made by a Chinese telecom company way back in 1998 from which the said project was worth US$95 M. In the following year, it was able to globally introduce its first version of a dual-frequency handset, the ZTE 189. From then on, the following years has been marked by various corporate triumphs in both local and international further escalating the company?s global presence.