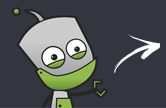 Compare all the stores in one place
Fast & secure payment options
Rated 'Excellent' on Trustpilot
Sell your phone for cash
Compare prices and trade-in your mobile phone for the best price online!
Want to sell your old phone for cash online? CompareMyMobile can help you get top values for your old device! Use the search box above for quick results or using the mobile phone make logos below; choose the brand of the mobile phone you wish to sell to see all the product images for the mobile phone you want to sell and recycle. You can also compare phone recycling companies on a service level, we have ratings and a table of their postage, voucher and payment options.
Most popular phones brands
Compare trusted stores and sell your phones for cash
---
A-Z of phone brands
Find out where you can sell your phone online for the best price
How to sell mobile phones like a pro!
Compare mobile phone recycling options and get paid in 3 easy steps.
Find your old mobile phone
Our lightning fast search bar and handy phone pages will help you sell your phone in minutes. All you need to do is find your brand and model, and you're away!
Get all the prices on the market
We'll show you all the best phones for cash deals in the market, so you can guarantee the best price for your old phone from a trusted recycler.
You're paid! Cha-CHING!
Get money into your bank account ASAP! You've gone from zero to hero in just a few steps. Recyclers will send you your money by cheque, PayPal or even bank transfer.
Why use comparemymobile.com to sell mobile phones?
We are the UK's #1 trusted recycling comparison site, and our aim is to make sure you get the most cash for phones which you no longer want. Our founding team have over 10-years' experience in the mobile industry, making them experts on who to recycle your phone with.
Why sell phones to recycler stores?
It's simple, up front pricing, FREE post packs delivered to you, you just send it back... how easy is that! Our stores have been tested, rated and tracked, so we know how many satisfied customers we've helped! Depending on the model, most phones drop in recycle price by up to £100 per year.
How can I get paid, I haven't heard of most these stores!
No problem, we've got it covered, most people don't realise that there are 40+ stores buying phones and have only seen the Mazuma, Envirofone and Fonebank adverts. As mentioned ALL the stores are tested and reviewed by 100's per week, most stores offer PayPal as a secure payment as well.
What happens to recycled phones?
A huge proportion of the mobile phones recycled through stores featured on CompareMyMobile get refurbished and are passed on to emerging markets like where they offer enhancements to the community's way of life. Some phones can make it back to Europe or UK to be resold after a full face lift!
TIP 1: Freeze your phone price.
Don't hang around! Old phone prices drop all the time, so the store will adjust the quote for your phone the longer you leave it. Freeze your offer and send it off ASAP to get the best price.
TIP 2: Sell broken & new phones.
If you have an unused new mobile phone, some stores will offer premium pricing and you'll get a great payout, look out for the ones that do! You can also sell broken phones for cash.
TIP 3: Beware, there be pirates!
We ONLY have good recyclers. Scams and poor customer service are not welcome on Comparemymobile.com. Sites which are found to be scamming customers or delivering appalling service will be BANNED!
If you can't find your device, drop us an email at info@comparemymobile.com and we'll do our best to get you the top phones recycling for cash price