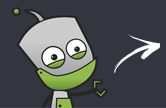 Compare all the stores in one place
Fast & secure payment options
Rated 'Excellent' on Trustpilot
Sell your iPad
Trade in your old iPad get the best price online...
How to sell your iPad
Need to know more about how to sell iPads? It's as easy as 1, 2, 3.
Compare prices
Find your iPad in the list and pick your favourite deal! Remember to select if it is broken, working or new
Post it FREE
Recyclers on our site will send you a FREE postage pack, so you can send your iPad off with ease
Get Paid
Once the recycler has checked your iPad over they'll pay you, simple as that!
How much is an iPad worth?
The iPad was first launched in 2010 as Apple's first tablet product. It included a Wi-Fi version, and then a version including both Wi-Fi and 3G which was released just a few weeks later. There were 15 million original iPads sold in advance of the iPad 2's launch. The iPad 2 was launched in 2011 and was a lot slimmer, lighter and faster than the original and also featured two cameras which enabled FaceTime. Like the 1st generation, the iPad 2 has a Wi-Fi only version and a Wi-Fi and 3G model. The third generation has two models, one Wi-Fi version and one Wi-Fi and 4G version. The iPad family was extended again with the iPad mini and the iPad Air, before finally this year the iPad Pro was announced. The iPad Pro offers a 12.9-inch display with an A9X chip, 1.5 x faster than the A8X chip. It also features a battery which can run for 10 hours on a single charge. Aimed at enterprises and business use, this iPad has little competition from other products. iPads are still worth a stack when you sell them to the right manufacturer – find your favourite deal today!
Sell used and broken iPads
The technical marketplace can be quite frustrating - it always seems that just as you've been able to afford and purchase the latest, most advanced product, a newer more advanced model is released. This is extremely relevant to Apple products, so it will come as no surprise if you are in a situation where you are thinking "I want to sell my old iPad and get the latest version." The question you must then ask yourself is, "where is the best place to sell my iPad?" More and more people are realising that recycling sites are the place to go to sell on technical items like iPads. This is due to the fact that there are a number of helpful comparison sites that search all of the recyclers for you and then provide you with the best offers for your item, even if it is broken. This not only saves you time but it also means that you are much more likely to get a fair price, especially for something like an iPad. You should be able to get a decent price for iPads, rather than risk having it sell for less through a bidding process or private sale.