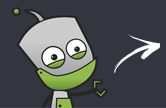 Compare all the stores in one place
Fast & secure payment options
Rated 'Excellent' on Trustpilot
How to sell your iPhone
Need to know more about how to sell iPhones? It's as easy as 1, 2, 3
Compare prices
Want to sell your iPhone for cash online? CompareMyMobile can help you get top prices for your old iPhones! Find yours from the list and view all the best deals.
Post it FREE
Post your iPhone for free. Our recyclers will send you a free postage kit so you don't have to pay a penny. Make sure it is securely packaged, and post it recorded delivery with Royal Mail.
Get Paid
Once the recycler has checked your device, they'll pay you ASAP! So you can sell iPhones for cash quickly with maximum customer satisfaction.
How much is an iPhone worth?
Need to know more about how to sell old iPhones? It's as easy as 1, 2, 3.
Comparing iPhone trade-in programs
Selling your iPhone is simple when you know how to do it. Finding the right iPhone buy-back programme for you may seem daunting, but by comparing with CompareMyMobile you can find the best prices and top reviews all in one place, so you can make an informed decision.
CompareMyMobile has over 4,000 independent reviews from our customers, so you can evaluate your options and sell your iPhone to a recycler you feel comfortable with. Whichever iPhone model you want to sell, whether you are selling an iPhone 4S or want cash for an iPhone 6S, you can find your device from our list. Once you've found your device, we'll find you all the best offers online. Comparing iPhone deals can save you up to 46%, so it's worth checking the market to ensure you are getting the best deal for your old iPhone. Selling your device could be exactly the cash-boost you need to fund your upgrade, and although you can trade-in your phone with your service provider, you could get a lot more cash by comparing options first, don't miss out.
There are various factors which can affect the value of your old iPhone models. For example the storage size, network and condition of your iPhone can impact on pricing. Always read the terms and conditions of the individual recyclers to see what you need to do to get top rates for your old iPhone.
Sell broken iPhones for cash online
You can get cash for your broken iPhone online, and it might be more than you think! Many people with broken or non-working devices still manage to recycle iPhones successfully. If your iPhone has a cracked screen, lots of scratches, broken microphones or even power issues you will be able to get some cash for it - you just might not get the price you were expecting. If a recycler receives your phone but decides it is not in the condition you said it would be, they will send you a revised quote by email which you can choose to accept or reject. Be warned though, some recyclers will charge to send your phone back to you if you reject their re-quote. All in all selling broken iPhones is quite easy, just make sure you're honest about its condition.
How to sell iPhones for cash
Step 1: Once you've clearly identified the iPhone you're selling, simply type the make and model of your device into the search bar at the top of the site and select the device you'd like to trade-in! 
Step 2: Now you've found the right page, you can check out the best places to trade-in your iPhone. Compare prices offered here as well as consumer reviews from people who've used the recycler's websites before and once you've decided click 'Proceed to Sell' or 'Sell my Gadget'. 
Step 3: Now you'll be able to select the iPhone's condition - some recyclers will offer you more money for a new or unused phone and you'll get plenty of cash for an iPhone in great condition and companies will often offer a revised value for damaged phone. When finding the best place to sell your iPhone, it's always best to read the terms and conditions of each recycler to ensure you know what qualifies as 'Unused', 'Working' and 'Damaged'. 
Step 4: After selecting the device's condition, and making sure you're selling the right device (you'd be surprised at the number of people who sell iPhones without properly checking!) then simply continue to choose how you'd like to be paid, fill out some details and send your old iPhone out to your chosen recycler. Some companies will even provide you with a bag to send it off in so you don't have to worry. Final step: Put your feet up, stick the kettle on and be happy in the knowledge that you'll have some extra iPhone trade-in cash in your pocket in a few days' time. It's always nice to know there are rewards for people who recycling iPhones online responsibly!
It's as simple as that! Ever wondered "How much can I get for my old iPhone?" Wonder no more - check it out today to secure your lump sum of cash!